Hairdressing Apprentices in year 2 or starting NVQ1&2 2017
Part Time Assistants of school age interested in starting an Apprenticeship in 2017 or 2018
This is an exciting chance to join our team as well as working within our fabulous Hair Wellbeing and Beauty Salon, you will benefit from an extensive and structured training and development programme to launch you into your hairdressing career. We are looking for passion to become hairdresser, hard work and an understanding of excellent customer service with an holistic appreciation.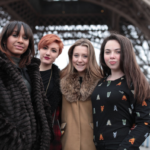 Hairdressing Apprentices should:
Have excellent communication skills; be a team player; be willing to follow instructions; demonstrate to and help to support new assistants
This is a practical, hands-on role, with a strong focus on delivery
We use Aveda hair colour, hair, skin, & body care, Orly Nails, Pinks Boutique (Organic)
FT employed, one day at college (paid)
The Wellbeing Salon area adjoins the Hair Salon in premises in the affluent Cheam Village.
Now for the serious part…
You can expect a competitive remuneration package; excellent potential earnings, an individual development plan to ensure your continued progress supported by our carefully chosen product suppliers: Aveda, 28 days paid leave pro rata, discounted and complimentary relevant hair and beauty services, plus family discounts, and a generous staff discount on retail products.
All applicants must be flexible in the days/hours that may need to be worked and fully eligible to work in the UK; part time applicants will be considered. You must have a good knowledge of the English Language, with a minimum of 5 GCSEs incl Maths & English grade C and above.
JFJ is an equal opportunities employer. Our workplace is strictly non smoking.
Required experience:
Hair Apprentices – no exp necessary, but salon or retail experience would be beneficial
Assistants must be confident within a customer facing environment, but no exp is necessary.
Send your full CV to recruit@johnfraserjenkins.co.uk